Yahoo reported yesterday
"Byron Allen continues to expand his Entertainment Studios media holdings with the purchase of The Weather Channel basic cable TV network. Through his company Allen Media, Allen has acquired the Weather Group, parent company of The Weather Channel TV network and Local Now streaming service, from The Blackstone Group, Bain Capital and Comcast/NBCUniversal. No dollar figure has been revealed, but according to sources the purchase price was around $300 million."
Ironically, the very same day, the original TWC Pioneers released a book 'Weather Channel Pioneers' on Amazon that told the word how we did it.
The Weather Channel was the realization of a dream of one incredible man John Coleman that became a shared vision of a large team of wonderful, courageous and talented individuals that assembled from all corners of the country in many different disciplines to undertake something special and unprecedented. We like to call these unique people the "Weather Channel Pioneers". To pave that road to success in the early days, we pulled off everyday miracles, overcame many obstacles and changed the paradigms for technology, the delivery of life-saving information and on-air weather presentations all while informing and entertaining our viewers. It was a time and a team like no other. In this book, we immortalize that effort with their personal stories and memories of that incredible journey.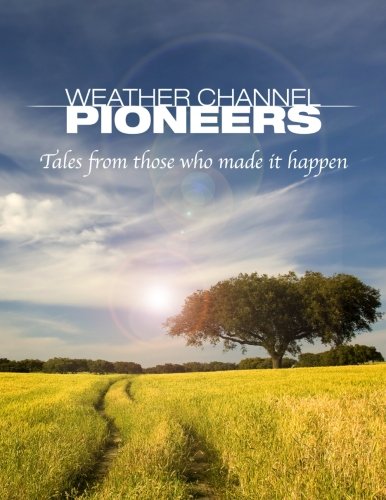 Current Weather Channel meteorologist, Jim Cantore, offered this review: "Even though I didn't start my TWC journey until 1986, I had no idea as a young man of 22 years what a wonderful opportunity I had been given to learn about life and meteorology from many of these TWC Pioneers. There are too many to name, but dozens of these men and women had a profound and lasting influence on the broadcaster I am today. What an incredible trip down memory lane revisiting the heart and soul of The Weather Channel as it was being born and as it became one of the most trusted brands in the world. These TWC pioneers didn't just start a cable TV weather channel, they saved lives and created a mission of service which still resonates with millions of people to this day."
I had the profound privilege to work closely with him at Good Morning America (GMA) and then at the cable TV Weather Channel. For GMA, John often worked all through the night, helping to put together a quality product for the viewers including a minute feature with the goals of informing and educating. He believed the more the viewers understood, the more capable they would be of utilizing the weather to their benefit. The seeds of 'The Weather Channel' was a dream John had long before I joined him in Chicago in 1980. I first heard about in the summer of 1980 that became more and more real in the stillness of the night while we worked together at Good Morning America in 1980 and 1981. I cherish the memory of long discussions and the promise of a mission that seemed, at times impossible. But John was driven to see his dream happen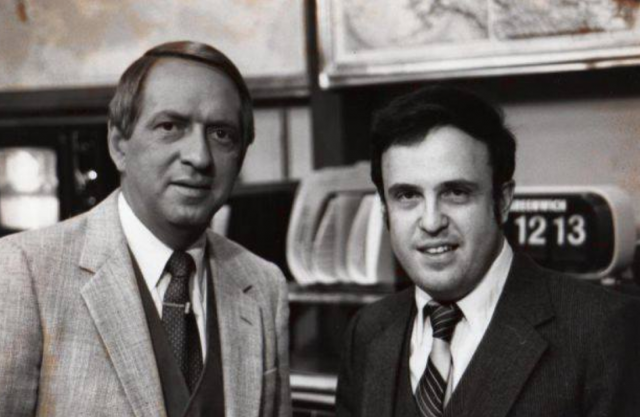 Tom Skiliing wrote about his friend John Coleman who died this winter after writing his memory about his vision and how it was implemented. Chicago's famous Tom Skilling was close to John when they were both doing TV weather the in the late 1970s. They would often meet for dinner after their shows. John shared his early ideas about the need for a cable network devoted to weather not handicapped by the limited time devoted to it on local and national broadcasts. Tom was one of the TV meteorologists that worked with us in Las Vegas on early prototype shows to help us market the network. He decided to stay in Chicago, as he loved the weather there and it was the right career decision for him. The Pioneers thanked him for his early help and for his insight into his friend john Coleman.
Here is what Tom wrote in memoriam:
It was in a world which had never seen a weather channel—had no idea what such an entity would even look like—that John Coleman embarked on a mission which would occupy years of his life and end up revolutionizing the way meteorological information was communicated in this country. How hard he worked on this! He would crisscross the country God only knows how many times in those years to pitch the idea to investors and would tap the remarkable minds of those working on emerging technologies in order to develop the ability to disseminate weather data specific to every locale and region across this vast country–and to do so round the clock. His intention–and indeed the goal he set for himself and the Weather Channel he would create–was that every warning and forecast, all manner of real time radar data and satellite imagery and up to the minute reports of current weather conditions would be made available to a mass audience around the clock. Our weather was ever-changing and evolving, John reasoned. Why shouldn't coverage of our dynamic atmosphere do the same?"
John Colman's dream was realized with The Weather Channel in 1982 when John and Frank Batten at Landmark Communications came to an agreement on a cable weather service. John worked tirelessly on helping us hire the right staff, detailing the product and programming, and working with our top notch technical staff to hurriedly develop truly innovative technology to deliver local weather information and critical warnings on a timely basis to all our viewers. Many of the Weather Channel Pioneers came to The Weather Channel because of John. He was a TV weather rock star. He inspired and coached his fellow broadcasters and meteorologists during those hard early days as we all were feeling our way in a business for which there was no blueprint or precedent. He wondered whether he was too hard at times on his staff, which he loved dearly. But he felt it was his obligation to make sure they knew what we had to do differently, in order to be everyone's trusted local weather source.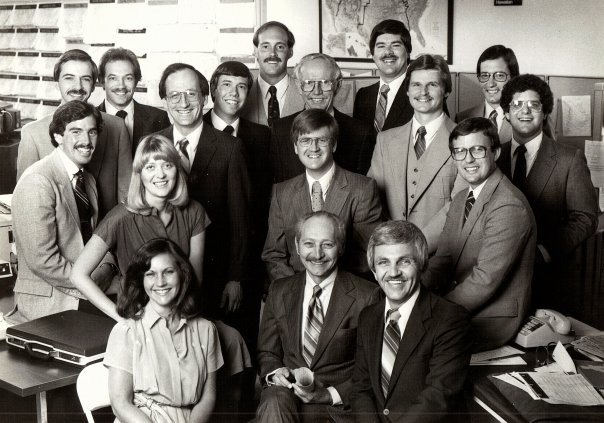 John, I, and many of the original pioneers chronicle how the Weather Channel evolved in this book with memories of those hectic early days. Those founding members of The Weather Channel had a reunion in 2012 in Atlanta and we were so pleased John celebrated with us there. Some suggested that we should record our memories of those hectic early days in a book and late in 2017 we with the help of John in his last days did.
36 years later we stepped back in time and told the whole story about what has been caed TV's first reality show. We invite you to step back in time and experience what it was like to make that dream a success and imagine sharing this adventure.
If you purchase this book and Joe Bastardi's wonderful book The Climate Chronicles at the same time on Amazon, you qualify for free shipping I believe.